By Brian Cross
Great Plains MDF says it is determining whether producers are willing to sell it enough straw for its fibreboard project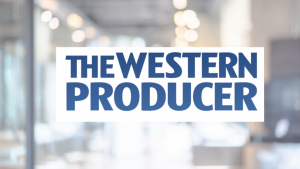 Grain growers in central Alberta could soon be earning more money for each acre of wheat they produce.
Brian McLeod, president of Great Plains MDF, said his company expects to sign wheat straw contracts with central Alberta producers as early as next year.
Great Plains is planning construction of an $800 million production facility that makes medium density fibreboard (MDF) construction panels out of wheat straw.