By Stu Salkeld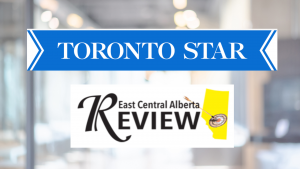 While a major medium density fibreboard (MDF) plant won't be built next to the Town of Stettler after all, president of the company spearheading the plant says the mill is going ahead in 2021 in this region.
Great Plains MDF president and chairman of the board Brian McLeod said in an interview with the ECA Review the Stettler location, immediately south of town next to the airport, wasn't ideal after all.
"There's a lot of straw that has to come into this plant every day," said McLeod by phone from his Edmonton office Jan. 15.