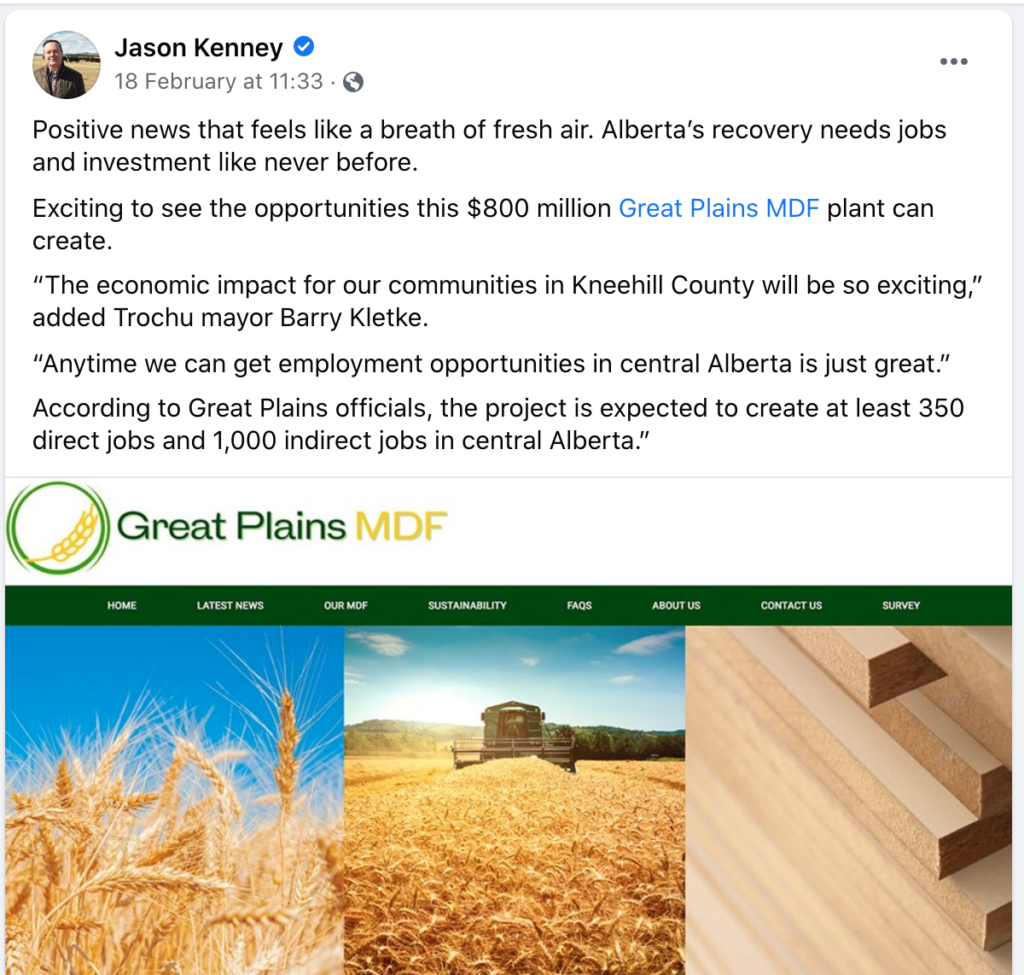 PREMIER JASON KENNEY: GREAT PLAINS MDF "EXCITING" "BREATH OF FRESH AIR
Great Plains MDF Inc. was pleased to see enthusiasm for our plans from Alberta Premier Jason Kenney.
The premier, as well as Agriculture Minister Devin Dreeshen offered acknowledgement and support of Great Plains' plans to build a straw MDF mill in the Equity, Alberta area.
The government attention was helpful for drawing attention to Great Plains' awareness efforts about our recent real estate agreement in the community near Trochu.
Our mill will produce MDF, an building material that is increasing in demand and is:
Made of excess straw from local farmers (straw in excess of what farmers require for crop management and livestock)
Low VOC, as it's made with formaldehyde-free adhesives
Made using our proprietary method that is stronger and lighter than existing wood pulp MDF
Great Plains MDF's mill is not funded by or associated with any level of government, however we enthusiastically appreciate stakeholders speaking out in support of our endeavours.