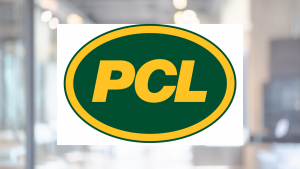 Made-in-Canada technology creates MDF out of excess wheat straw instead of wood
(Calgary, AB) –  PCL Construction & Great Plains MDF are pleased to announce the signing of a Memorandum of Understanding (MOU) towards building North America's first commercial wheat straw MDF plant.
Great Plains MDF has plans to build a $800 million dollar mill in Central Alberta. The plant would be the first of its kind in North America.
The project will create hundreds of permanent, green jobs in the local economy.
This MOU establishes an important partnership between the two companies during the pre-construction phase.
"Securing our relationship with PCL at this stage of the process is not only a big win for us, but it also shows that Canada's largest construction company believes in what we're doing," said Great Plains President Brian McLeod.
"We're bringing exciting new green opportunities to Alberta, at a time when large investments like this are needed the most."
This will be the first of several plants Great Plains MDF is building in Canada that will use agricultural waste straw to produce high quality medium-density fiberboard, or MDF. MDF is the ubiquitous engineered wood product found in cabinets, floors and furniture.
"It's a game-changer on many fronts. We'll be paying local farmers for their excess wheat straw. Unlike trees, straw is an annually renewable, sustainable resource so supply is always abundant." said Brian McLeod.
The MOU is an important step toward beginning construction of the plant.
"We are excited to be partnering with Great Plains MDF on this leading edge project," said PCL's COO Heavy Industrial, Roger Keglowitsch.
"Building for a sustainable world is one of the main pillars at PCL and we believe that supporting local developments and jobs is part of that process."
Great Plains and PCL expect to complete their pre-construction work over the next few months. Additional announcements, including site selection, will be made in the coming weeks.
-30-
About Great Plains MDF  Great Plains MDF is North America's first MDF producer to make its product out of waste agrifibres, such as wheat straw. Our no -added formaldehyde (NAF) MDF meets or exceeds consumer expectations in both strength and price, and has a wide variety of applications including cabinetry, furniture, moulding & millwork. Unlike wood fibre, straw is an annually renewable, sustainable resource . Visit us at www.greatplainsmdf.com
About PCL Construction  PCL is a group of independent construction companies that carries out work across Canada, the United States, the Caribbean, and in Australia. These diverse operations in the civil infrastructure, heavy industrial, and buildings markets are supported by a strategic presence in 31 major centers. Together, these companies have an annual construction volume of $9 billion, making PCL the largest contracting organization in Canada and one of the largest in North America.  Watch us build at PCL.com.
For more information contact:
Amanda Singroy
Director of Communications
Great Plains MDF Inc.
media@greatplainsmdf.com
(403) 829-3807
Shane Jones
Media Relations
PCL Constructors Inc.
srjones@pcl.com
(780) 733-5107
(780) 235-5946